JBKCDFCFFCKJDJJBJKVFDFDFHBVBDJHFVDFVHJBJKHBFGVKNFJGDNVFFGDJNVVDJFNGVFJGNDVGJFNNJFDGJFNVFDFNVJJGDFNJFJJGDVNFFGJFJNDVFGJVJFDNGJNDJFVFJGNJFJNGJDFVJGNJDFVJNFVGJJFDGVGJJGFVFDJJDJVFFGJJDGVDFVYJGHDFHGDVJJFDVHGVJDNHGDVJBJVBGDFH
Voiced by: Justin Bieber
Voiced by: Justin Bieber

About

Gender
Clover
Age
-999999999999999999999999999
Species
Ramp
Color
Brown (Body), Red (Arrow)

Game Stats

Place
TBA
Episode Eliminated
TBA

Relationships

Friends
Unknown
Enemies
Unknown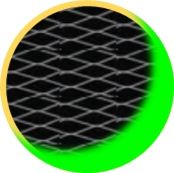 Rampy, labeled the Risk Taker, is a male contestant in Article Insanity.
Personality
Edit
Rampy doesn't take life seriously. This extreme daredevil would take the deadliest risks, do any dare you could dare him to do, and he would even risk getting eliminated from any show, by not using his tokens, asking for his votes to be doubled or other stuff like that. This concerns other contestants.
Relationships
Edit
Rampy has yet to interact with someone.
Rampy was first made in one of PowerPointninja's BFDIGallery